Brought To You By
Dave Johnson.....Master Certified eBusiness Consultant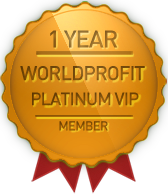 Published by: Dave Johnson on 09-Sep-21
How To Price Your Ebook
Pricing Your Ebook
You've put together an Ebook. Now you need to figure out how much you're going to charge for it. The success of your product depends on finding the proper price. If you charge too little, people will believe it's worthless and won't buy it; if they do, you'll need to sell thousands of copies to break even.
If you price it excessively high in comparison to your competitors, you'll find yourself constantly lowering the price, which will lead to a slew of additional problems down the road. For example, if you sell your Ebook for $39.99 at first and then cut it to $24.95, don't you think the folks who paid $39.99 will be irritated?
Important
One of the most important aspects of the marketing process is determining the proper price for your Ebook. When it comes to Ebook pricing, the first guideline is to never underprice.
Determine the highest price your target audience can afford, and if your book doesn't sell, you can always lower it. Make sure you're promoting your book like crazy on the Internet and on websites before you take that move. The price should be set to make a profit, but keep in mind that pricing is one of the elements that consumers consider when deciding whether or not to buy your Ebook. As a result, always start with the most expensive price and then begin a massive marketing effort.
Because Ebooks are a relatively new product, pricing them is extremely tricky. Because they are digital, the value of an Ebook is as muddled as the common layperson's idea of what digital is. This means that in order to assess Ebooks' true value in this brave new cyber world, we must examine them in a fresh light.